photos: María José Cortes Llamas
For visitors, this enormous country is packed with appeal for anyone and everyone, from history, culture, dining, and shopping to some of the most amazing ecotourism experiences on the planet. Hikers and other fans of the great outdoors will be in heaven in the wide open spaces out in the American West (and even no small few along the Eastern Seaboard), starting with a network of national parks which though under increasing siege these past couple of years is still the envy of the world, wild and well maintained. The efforts of the U.S. National Park Service are crucially supplemented by private and public-private support associations which in addition to providing financial support also offer pools of volunteers to help maintain wilderness areas and especially the well-marked hiking trails throught them.

Three of these trails - the so-called Triple Crown - are particularly worth your time: the Pacific Crest Trail through California, Oregon, and Washington State; the even longer Continental Divide Trail through five states from New Mexico to Wyoming; and back east, the Appalachian Trail through 14 states from Georgia to Maine. Any one of these can be the adventure of a lifetime, and as an inveterate hiker, I have a few tips for anyone considering embarking on that adventure.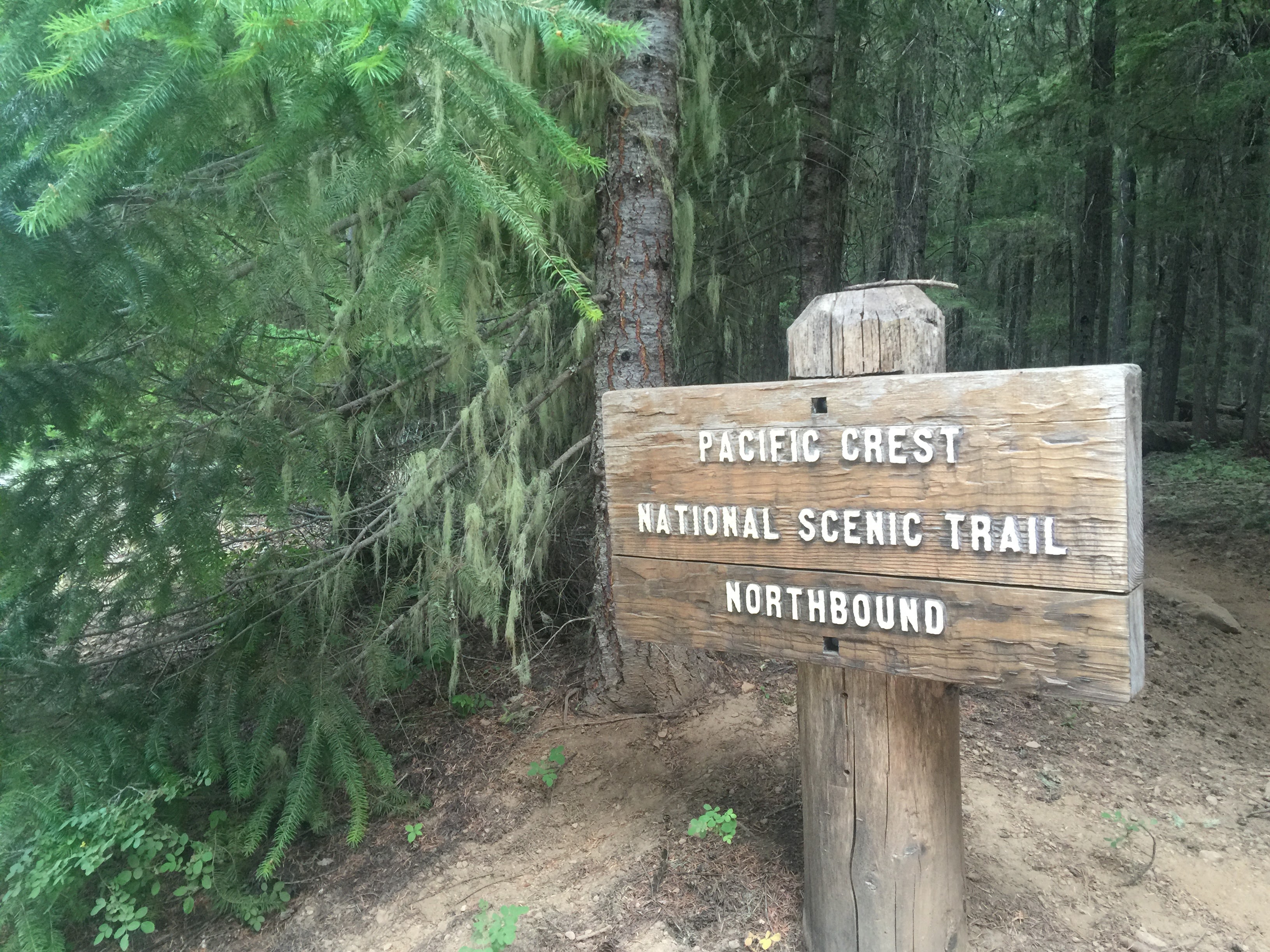 Before Your Hike

• Learn how to use a compass.

• Practice reading actual paper maps - you'll need them in vast stretches where GPS doesn't cover.

• Get adequately kitted out. Do your homework re materials, weight (especially of your backpack), features you may need, and more (see more below).

• Do your best to do as much research as possible ahead of time - for example such as identifying sources of water along your route - both online and with very helpful apps such as Guthook Guides.

• Make sure your research includes interesting stops along your routes - as well as practical ones such as towns where you can can perform such as washing and recharging batteries.
During Your Hike

Kit you should have with you:
• A lightweight but durable tent

• A lightweight but insulated sleeping bag, ideally with a good sleeping mat to go underneath it.

• A sturdy walking stick.

• Sturdy footwear - more than one pair, and ideally buy it new but be sure to break it in beforehand.

• A backpack that's as lightweight and capacious as possible.

• Clothing changes for no more than three days at a time. Also, depending on when you go, you may need to change your wardrobe halfway through for changes of climate. For example, you might start with hot-weather clothing for the heat and then need warmer clothing for the cold. You can work around this and avoid having to tote all of this at once by shipping the different types of clothing to each point of your route. Along all the trails there are pick-up points en nearby cities for such shipments.

• Sandals/flip flops - airing out your feet after a day of hiking is more important that you might imagine.

• A small towel.

• Mosquito netting and insect repellent - out in the woods, getting attacked by hungry bugs isn't just bothersome but can even be dangerous!

• Headgear to protect from the sun and the elements.

• A capacious water container.

• A water filtre or purifying tablets.

• A gas stove, unless you're planning to make it on purely uncooked rations.

• A first-aid kit.

• Ointment for sore feet, blisters, and cuts/scrapes.

• A portable shovel and toilet paper for "when Nature calls".

• A compass and GPS app.

• Paper maps of your route.
Other Things to Keep in Mind

In many cases, you'll need to apply for permission to camp; check with the website for your route.

Plan on hitchhiking maybe every four or five days, because many stretches of these routes are remote and not served by public transportation. It's safe in these parts of the U.S., and locals are used to "through-hikers" and treat them well (in fact, these selfless souls are dubbed "angels" by hikers).

You'll likely want to take advantage of stops in towns along the way (which hikers refer to as "zero days" because while necessary they don't contribute to the ongoing progress of the hike) to wash clothes, resupply, take showers, and sleep in a real bed). You can decide the amount of time you wish to dedicate to these zero days (many opt for a day and two nights), but to reiterate two points above, you'll want to research these towns ahead of time, and perhaps arrange to ship clothing changes and/or supplies here.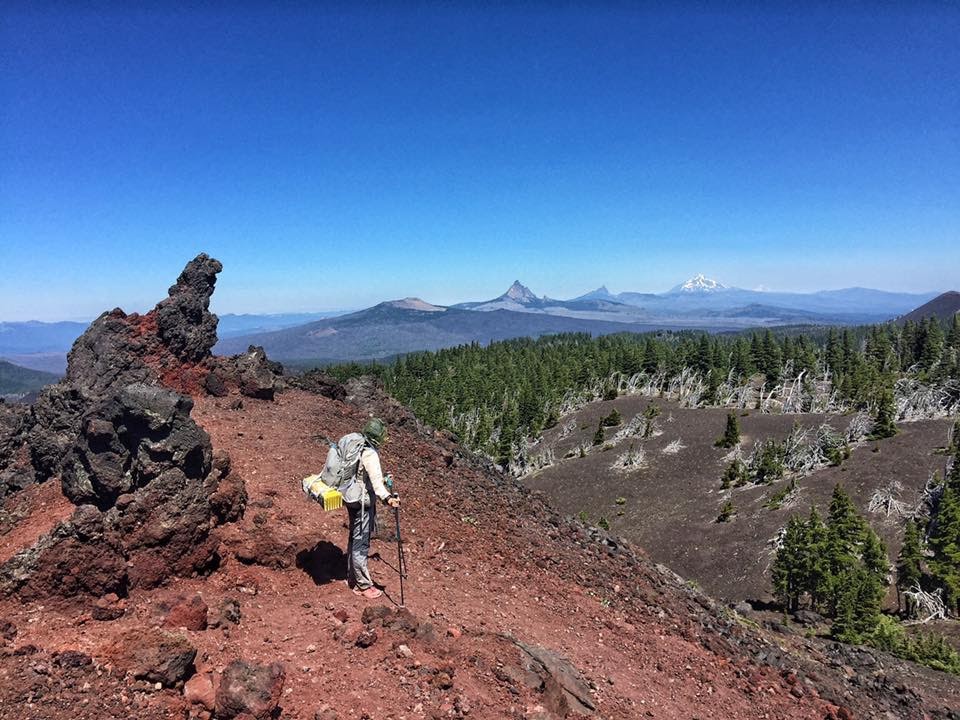 After Your Hike


You'll want to take it easy for several days afterward, to let your body recover from what will likely be one of the more intense prolonged experiences of your life. Rest as much as possible; keep activity light; and don't eat heavily.

You'll also no doubt experience at least a touch of attitude sickness, aka mountain sickness - and it may well even start before the end of your hike. Symptoms include general malaise; headache; loss of appetite; nausea, even vomiting; dizziness or lightneadedness; insomnia; and swelling of face, hands, and/or feet. It can be unpleasant but it will pass - and it's certainly a price worth paying for such a wonderful experience! - and your usual pain relievers and stomach remedies can help.

Happy hiking trails!