More and more of us are traveling with our beloved pets, and fortunately the Brtis are big animal lovers. And if you rent a car and go on a road trip around England, with your family and pets, you have a good number of options, as most accommodations - from the simplest flats to elegant palaces with gardens  do welcome both four-legged guests.On the upper end of the scale, here are a half dozen outstanding luxury properties which do: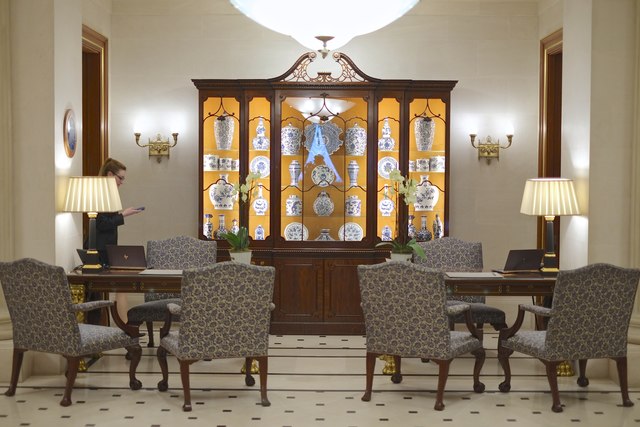 At this 93-room neoclassical property at the doorstep of Hyde Park in London's tony Knightsbridge district, four-legged guests are pampered as much as their humans. Amenities on the menu for people include the Michelin-starred Celeste restaurant and the full-service Lanesborough Club & Spa. Roam with your furbaby in Hyde Park and walk him or her over to Buckingham Palace - then if you have plans for the evening, a team of butlers will look after your pet. Hyde Park Corner, London.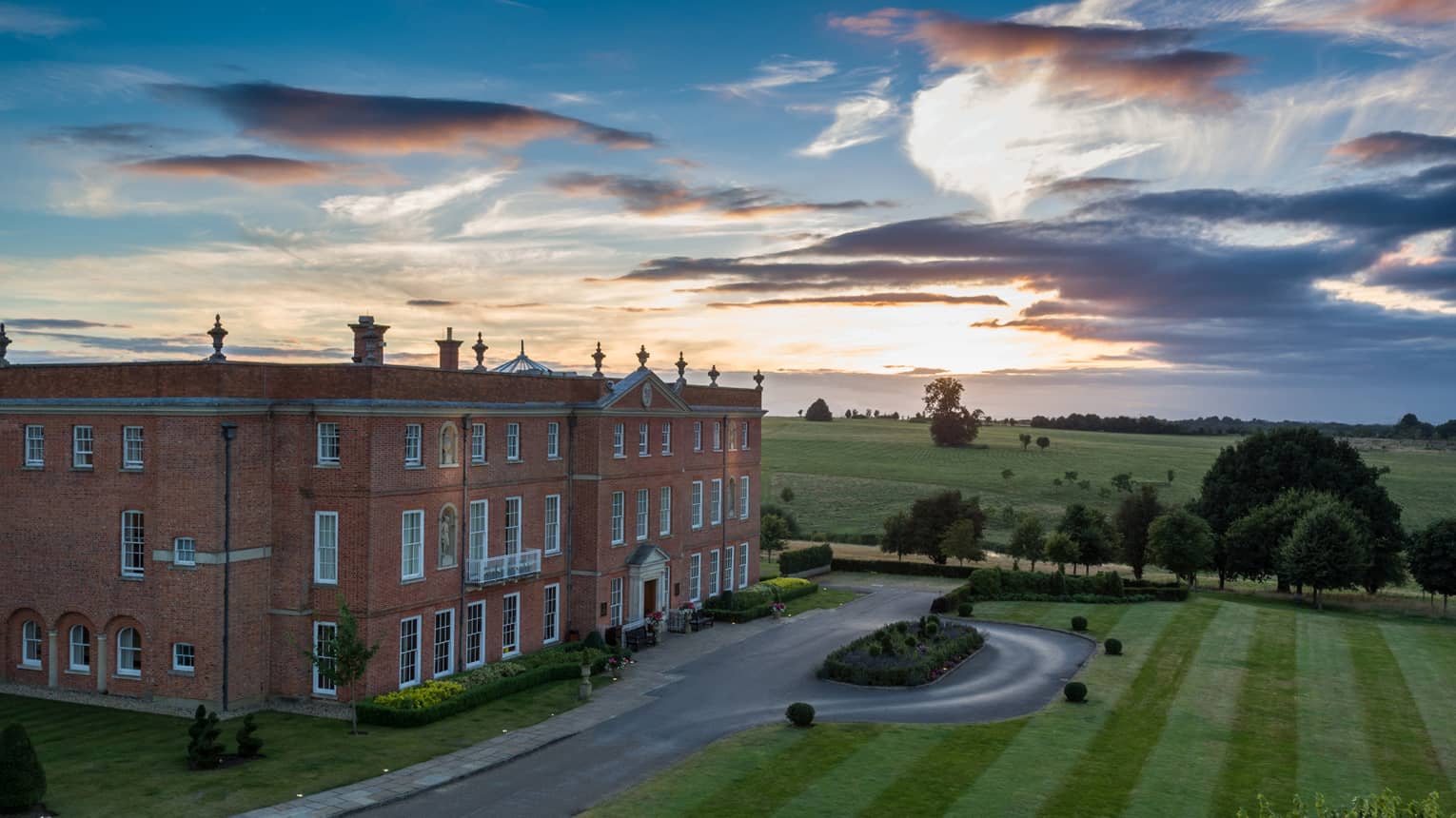 Outside London, just under an hour's drive away, this elegant 18th-century manse with just 21 guest rooms and suites is situated in the Hampshire countryside village of Dogmersfield, Here you're surrounded by a 500-acre estate that's great for walking with dogs, however, a £35 surcharge is required to pre-order a pet-friendly room there. But then the hotel will provide everything you need for a happy stay of a four-legged guest: food, treats, bowls, bed, towels and a bottle of water.


It should be noted that the hotel still has some restrictions for guests with pets. For example, dogs are not allowed in the main restaurant. In summer, you can dine with them on the outdoor terrace. You can also order up a pet sitter who will stay with the dog in the room for a couple of hours. Dogmersfield Park, Chalky Lane, Dogmersfield.

In the Buckinghamshire countryside of southeast England, also just under an hour from London, another stately old manse, with 48 guest rooms, is ensconced on 90 acres of landscaped parkland and gardens which are perfect for a quiet country walk with your four-footed friend. The hotel takes care of four-legged guests in various ways. You'll be able to book rooms with doors leading directly to the garden or courtyard, allowing them easy access to the out of doors. You don't need to bring anything with you: the hotel provides a bedding, water bowl and snacks. There's no additional service charge, but Hartwell House asks that dogs be well behaved and that their humans be respectful of other hotel guests. Oxford Road, Stone, Aylesbury.

Located about an hour and a half from London within Hampshire county's New Forest National Park and near the small town of Lyndhurst, this was originally a 13th-century hunting lodge, which was later remodeled in Regency-era splendor. The attention to detail is what makes this 29-room hotel and spa exceptionally charming.


And of course Lime Wood always welcomes guests with pets. Although they're are not allowed in the restaurant, the staff can keep an eye on four-legged friends while their humans are otherwise occupied. Pets are subject to a £30 surcharge and the hotel provides separate beds, towels, and bowls. Beaulieu Rd, Lyndhurst.

And now to the coast - specifically that of Cornwall, in St. Mawes, one of England's most beautiful fishing village, a five-hour drive or six-hour train ride west of London. This collection of whitewashed buildings, a former yacht club, is now home to 30 contemporary, impeccably furnished rooms. Nearby you can walk to the 14th-century Saint-Just-in-Roseland Church, or see the Trelissick and Caerhays gardens, famous for their magnolias, azaleas, and rhododendrons. The reknowned Lost Gardens of Heligan are also only a few minutes' drive away.


Special amenities for guests include a beach club and an eight-meter yacht, and for those who come with pets (£25 per night), five of the rooms are dog-friendly; dog beds, blankets, and bowls are provided; and canines and humans can dine together at the Dogs' Bar, with the same menu as the Tresanton's main restaurant. 27 Lower Castle Road, St Mawes, Truro.

In the town of Maidenhead, on the bank of the Thames less than an hour's drive from London, this palatial Italiantate estate's 375 acres of gardens and forests are part of the National Trust and are open to the public. And it's also home to a a five-star hotel with 62 rooms and suites as well as a fine spa, and furnished throughout with antiques and historic artwork.


Cliveden is open to guests with pets all year round at an additional cost of £35, and provides dog beds, towels and bowls. Pets are not allowed in the main restaurant located on the territory, but they are always welcome at Astor Bar & Grill, which even has a special menu for dogs. Cliveden Rd, Taplow, Maidenhead.